If you're looking to buy or sell property in the Charlotte area, it's essential to understand how the Charlotte housing market fares according to the latest reports. While your professional real estate team has the tools and inside information to guide you towards an effective buying or selling strategy, here is a full analysis of the most recent trends for Charlotte real estate so that you can look forward with confidence.
Still competitive — just cooling off
Despite a slight shift away from the extremely competitive housing scene of 2020 and 2021, Charlotte real estate continues to experience a seller's market, with only 1.3 months supply of inventory available in Charlotte as of
August 2022
. Compared to 2021, the area has experienced a 16.4% rise in the number of homes on the market, meaning that while competition for properties is still stiff, it is not quite as fierce as it was a year ago. Likewise, the median sales price of Charlotte homes continues to increase, indicating that the demand for properties in the area is still strong.
Median sold price
The median sold price is the middle point that homes have sold for during a specific time period, typically reported on a monthly or annual basis. Monthly reports are the most helpful, considering how quickly the market can change at any given moment, but annual reports can help you predict a general trend for the upcoming year.
In the Charlotte region, the median sold price for homes was $388,505 and has increased by 16.7% over the past year, according to a
report
from the Canopy Realtor Association in August 2022. This increase means that properties have sold for about $56,000 more on average in comparison to the median sold price in August 2021.
In Charlotte specifically, as of September 2022, the median sold price was even higher than the regional median, at
$420,000
. This is an increase even over the
$400,000
median seen just the month prior in August 2022. The sold price for a specific home will ultimately depend on a variety of factors, such as the location, the condition of the property, and how other listings in the area compare.
Also, within Charlotte, homes have sold for an average of
98.9%
of their original list price. While this is a slight decrease from the 102.2% seen in 2021, it still indicates that homeowners are selling their homes for close to what they originally aimed for.
Number of homes for sale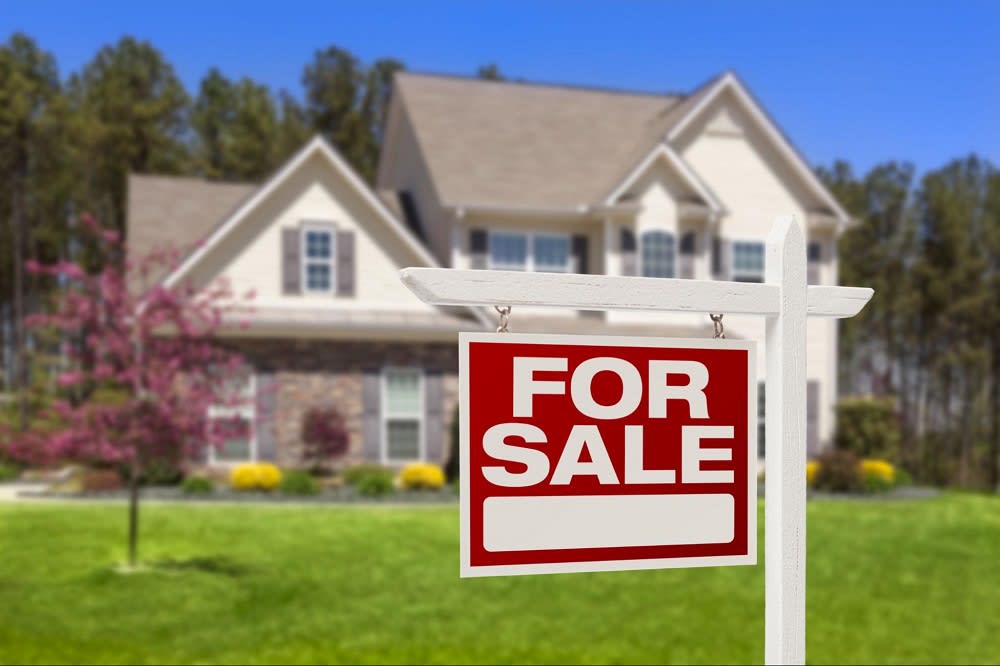 As of August 2022, there were
6,738
homes on the market in the Charlotte region, which represents a 25.8% increase over the year prior. In Charlotte specifically, there were 1,834 properties for sale, which is a 16.4% increase over 2021.
In addition, there were 1.5 months worth of
inventory
available for sale in the entire Charlotte region and 1.3 months of inventory in the city of Charlotte in August 2022, which is an increase over 2021. While the total number of homes for sale has increased, the number of new Charlotte listings has decreased by 16.2% as of August 2022 compared to 2021.
Three-bedroom homes
have sold the most units, while homes with four bedrooms continue to open up on the market. Since Charlotte is one of the best cities for young professionals and white-collar job seekers, this trend suggests that primarily younger people and couples are actively searching for Charlotte real estate for sale.
It's important to keep in mind that although the total amount of inventory on the market has increased, it's still not enough to satisfy buyer demand. The housing market doesn't have enough properties to accommodate Charlotte's rapidly growing population with an inventory of fewer than two months, leading to an increasingly competitive market.


If you're in the market to sell property, Charlotte is currently one of the best markets for a speedy sale. If you're looking to buy, you'll want to act quickly. The availability of properties is already low with just 1.3 months of inventory available, and the faster properties sell, the more competitive the market becomes. There aren't enough new listings being posted to keep up.
Average sale time
The growing population and increased buyer demand have led to Charlotte having one of the fastest-selling housing markets. In August of 2022, Charlotte homes only spent about
17 days
on the market until being sold. While this is a slight increase compared to 2021, homes in Charlotte still sell faster than many other areas of North Carolina, such as Montgomery County, Stanly County, Cleveland County, Anson County, and Lincoln County. This further demonstrates Charlotte's rapidly growing population, with thousands of new residents moving to the city every year.

The average sale time is affected by a variety of factors, such as the time spent negotiating, how long it takes to secure a loan, and the effectiveness of the real estate agents involved in a transaction. Good real estate agents will help both sellers and buyers fulfill their needs faster and more efficiently. They know how to market and negotiate, making them an incredible asset for sellers and buyers alike.
Selling season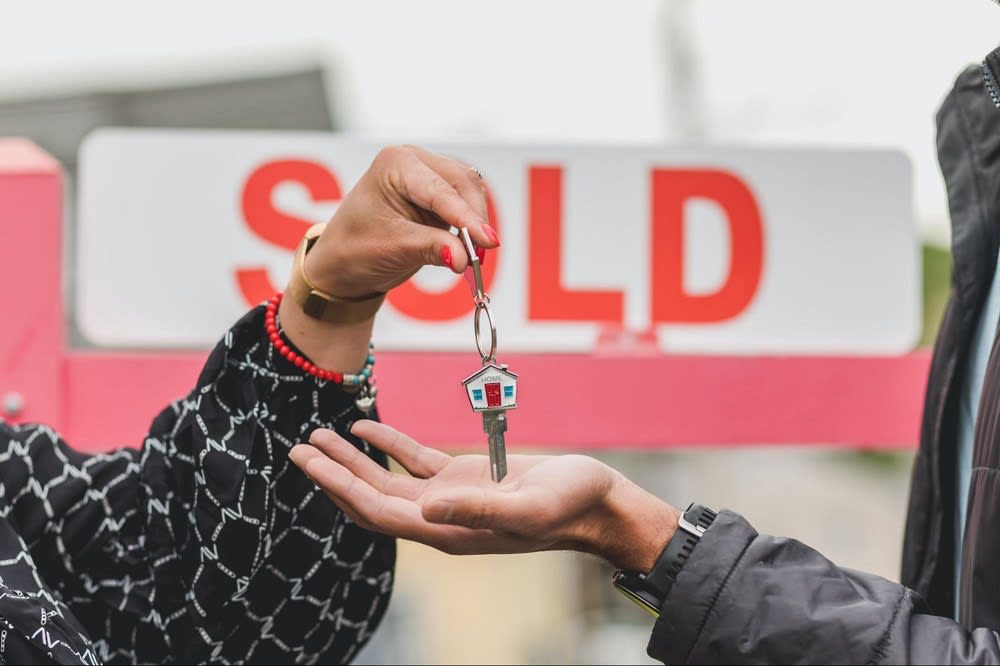 The selling season dictates when it's the best time to sell or buy a property and can vary depending on what you're looking for.
In general
, late spring and early summer show the most activity on the market. This is typically regarded as the best time for sellers to market their property at higher values, creating a bigger, yet competitive, housing selection for buyers.

If buyers are interested in getting the best value over a broader selection, the fall and winter are typically the best seasons for lower prices. The downside is that there isn't much inventory to browse, leaving your options limited. People who sell during these seasons normally do so because they don't have much of a choice — they just want to sell their property as soon as they can.

Overall, spring and summer are the best seasons for the North Carolina housing market, regardless of whether you're a seller or buyer. A wider selection is always better, especially in highly sought-after cities like Charlotte where availability is already running low.
Other resources
The
Carolina Regional Association of Realtors
provides monthly market reports on over 40 areas, including the Charlotte metropolitan area. These reports offer specific data on recent housing trends and can easily be compared with older reports.

You'll also want to consider hiring an experienced real estate agent, whether you're planning to sell or buy property. Expert local real estate agents have a wide berth of knowledge and experience, know how to market and negotiate the best deals, and offer other invaluable pieces of advice to guarantee success. Whether you want to sell or buy, a real estate agent makes an invaluable addition to your team.
When you're ready to start your real estate journey, reach out to the
Andy Bovender Team
. We are a group of highly experienced real estate agents, ranking as one of the top 3 teams in the Charlotte region. With more than 22 years of combined experience, we have expertly served over 4,500 families in the area. Plus, with
25 experienced professionals on our team
, you will no doubt find the perfect agent to help you achieve success. Connect with us today!