Charleston, South Carolina is synonymous with historic mansions, eclectic oceanfront condominiums, and modern homes in the affluent northern part of the port city. A recent
Wall Street Journal article
notes the enduring popularity of Charleston, SC real estate, even in a tumultuous market. Journalist Beth DeCarbo attributes Charleston's long-standing appeal to its "laid-back lifestyle" and slower pace. Indeed, the luxury seaside town embodies southern culture and charm and offers locals and visitors fine dining options, historical monuments, and a bustling nightlife in the downtown area.
A seller's market
According to The Post and Courier, home buyers are facing the
biggest challenges
in the current real estate marketplace. This means that sellers have the advantage currently. Despite rising prices and steadily growing interest rates, buyers are still flocking to Charleston looking to put down roots, start families, or work to enhance the local economy. These high price tags on luxury homes and downtown condos increase the average offer, raise profit margins for sellers, and offer homeowners the chance to venture out and list their homes with an effective luxury real estate team.

The market is ever-changing, and many buyers are taking advantage of lucrative homebuying tactics like targeting assumable mortgages, gathering offers from alternative lenders, or biding their time until the market improves. If you're considering listing your home in Charleston, SC, there are many benefits to consider.
Appraisals
Oftentimes, buyers are the ones completing appraisals during the selling process. However, many sellers seek an appraisal before listing to justify the listing and weigh their options. It is also a wise step to have your home appraised while average property values are on the rise, which they certainly are in historic Charleston. There are minimal disadvantages to an early appraisal, aside from potential budgetary and timeline concerns. HomeAdvisor pegs the average appraisal price at around $400, and the average length of a thorough appraisal ranges from one to two weeks, depending on house size and the appraiser's availability.
Appraising your home prior to listing it provides a realistic starting place for pricing. Property values and listing prices are
on the rise in Charleston
, with the state of South Carolina ranking sixth in listing price increases nationwide. Pricing your luxury home realistically, based on a professional assessment, increases the likelihood of multiple offers and/or a quick sale. Finding an experienced appraiser who specializes in affluent areas like
West Ashley
,
James Island
, and
North Charleston
ensures your listing price is contextually fair while still profitable.
A town unlike any other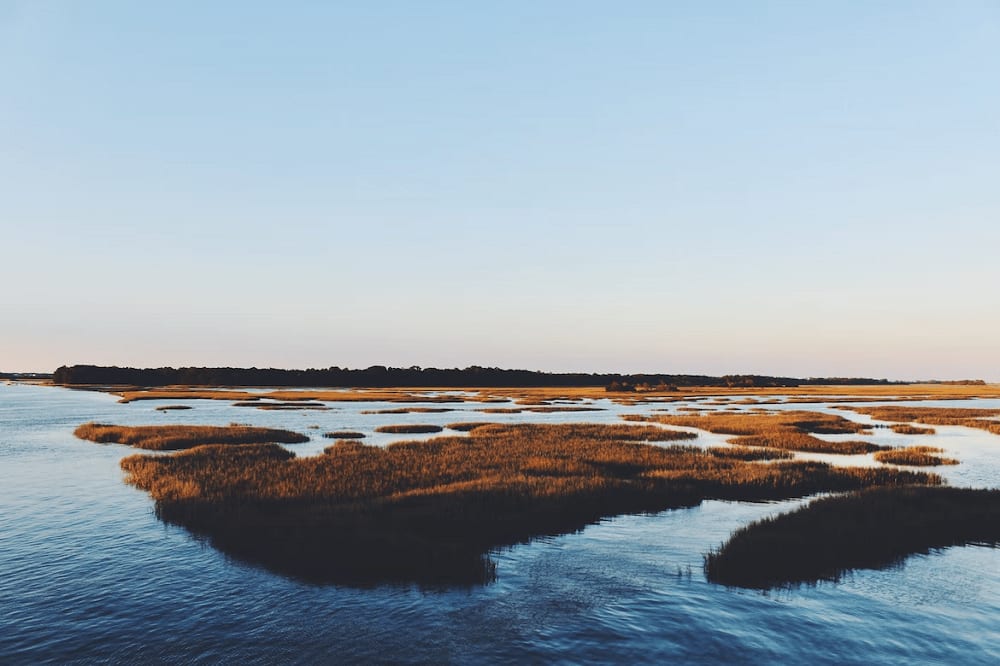 Perhaps the biggest motivator for luxury homebuyers is the seaside town itself! Charleston was established in the late 17th century, and many of the historic homes and mansions in the area reflect the town's rich history and cultural significance.
Packed with spell-binding golf courses, cutting-edge spas and beauty centers, gorgeous parks and waterways, and incredible recreational opportunities, Charleston, SC offers something for everyone. Nature-lovers will gush over the private access and exclusive kayak rentals furnished by Charleston Outdoor Adventures, a treasure trove of natural wonders and luscious scenery. Dolphins and sea turtles, native to the area, wait to be spotted on guided boat tours, and paddleboards and fishing rods are put to good use by couples and families alike.
No adventure is impossible in Charleston. Take the kids to the iconic
skate park
, set sail from the
Cooper River Marina
, or ride a horse through 20 miles of protected land at
Johns Island County Park
! These plush amenities and public resources keep the town of Charleston, SC highly populated and well-loved.
Fine dining is no challenge either. Tucked away on the charming street known as Queen Street, Poogan's Porch has been a hotspot for gourmet Southern cooking, celebrity sightings, and an unforgettable Sunday brunch. The eatery has been in business since 1976 and offers private event spaces and endless Southern charm!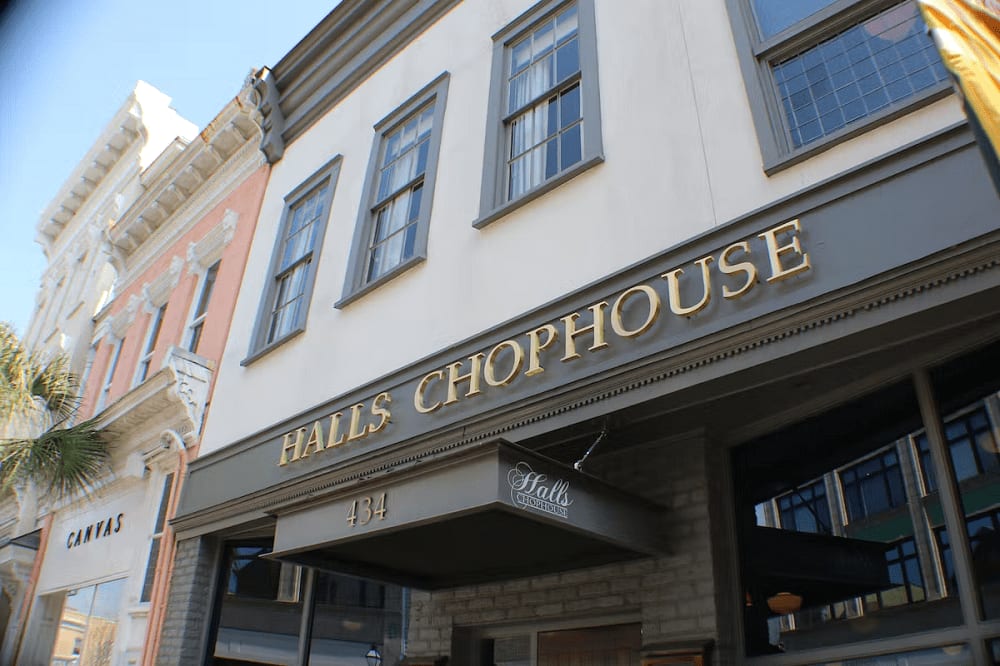 Photo courtesy of Halls Chophouse
For rustic steakhouse ambiance, quality meat, and Napa Valley Cabernets, seek out the slow-roasted 16-ounce prime rib dinner at none other than Halls Chophouse. Just off Kings Street, this American steakhouse was ranked the
number one restaurant in Charleston
by American Sky. The atmosphere is warm and inviting, setting a perfect backdrop for family gatherings, birthday dinners, and special events, and the staff is notoriously accommodating and knowledgeable. Enjoy the catch-of-the-day, the world-famous prime rib, or a locally-sourced farm-fresh salad, perfect for vegans or vegetarians looking for a high-caliber meal.
High demand
Even with high-interest rates and growing property values, buyers are still rushing to Charleston to enjoy the lower taxes and better school systems that reside there. Compared to other luxury cities like Los Angeles, Charleston is a more dynamic town, with beachfront access, modern condos and single-family residences, and easy access to the mountains and majesty of nearby states like North Carolina and Georgia.

Taking a brief overview of the real estate market in the seaside community, it's easy to see why affluent families and business people are craving property for sale in Charleston, SC. With an increase in demand comes higher prices, making now the most lucrative time to sell your house or luxury mansion. Properties with lake or ocean access, modern amenities, and acres of country land will drive a bigger profit and attract an upscale buyer. Historic homes abound in this 17th-century town, many of which receive generous renovations to draw in buyers and enhance their aesthetics and liveability. However, newly-built properties in desirable areas like North Charleston and Mount Pleasant are sure to please anyone in the market for comfort, class, and cutting-edge style.
Selling in Charleston with Andy Bovender
Now is a great time to list your house, and we have an expert team that's ready to show your property to the right buyers. A strong realtor is the wisest investment any seller can make. With local insight and years of industry experience, we at the Andy Bovender Team are the ultimate source of knowledge in Charleston real estate. We list only the best homes and mansions in the Southeast, specializing in the luxury homes for sale in Charlotte, NC, and Charleston, SC. Let
our team
guide you to a successful sale!