Charlotte, North Carolina is a bustling hub of entertainment and excitement on the Eastern Seaboard. From museums to nightlife to dining there is a little something for everyone to do in the Queen City. Being in such close proximity to the Catawba River means that the city is not only an amazing urban hub but an opportunity to get out into nature. Visitors can take part in fun recreational activities on the river and in the surrounding green spaces in the morning and enjoy the city streets in the evening. Charlotte is also a city with a rich history and is abundant with tours, sightseeing, and historical landmarks for people looking to learn as much as play.
Not only is it a great place to visit, but a great place to consider relocating. Charlotte is surrounded by beautiful green spaces and idyllic neighborhood streets. Single-family homes for sale in Charlotte, NC have convenience as well as a charm. North Carolina is a great state, as it has beaches, forests, and communities all in one place. You can vacation, plan a day trip, and get to work or school without straying too far from home. Uptown Charlotte, NC real estate is a great option for people who want the room to grow but still want to be close to the action in town. Whether you're looking for apartments in the Uptown Charlotte, NC real estate market or single-family homes for sale in Charlotte, NC, the
Andy Bovender Team
offers a little primer on the activities available to residents of Charlotte.
Eat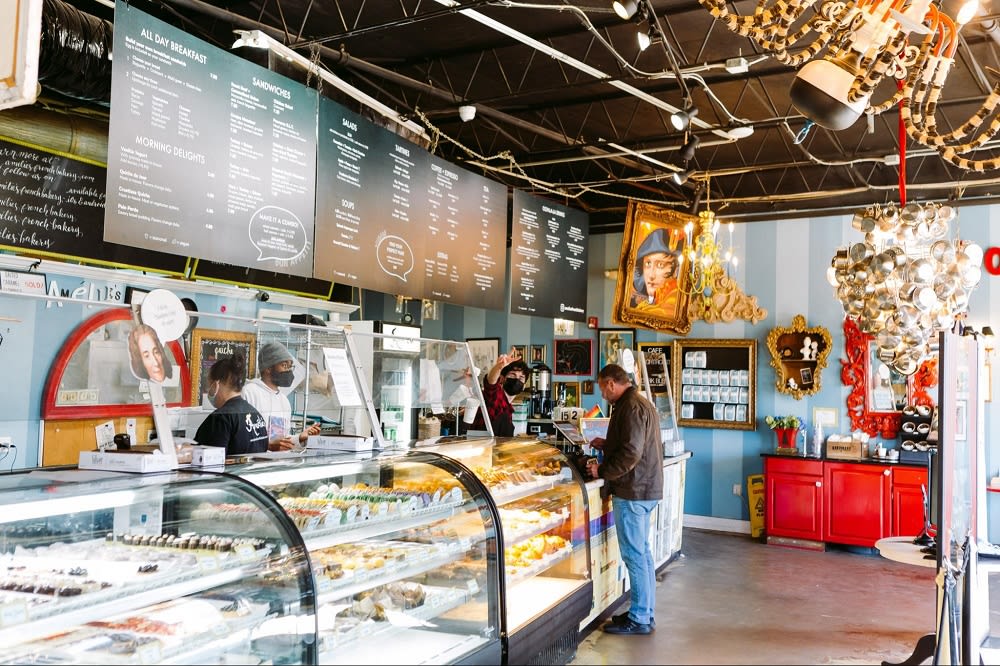 Photo courtesy of Amelie's French Bakery
Charlotte has an award-winning array of delicious restaurants. For good eats with a great view, there is
River's Edge
, the restaurant in the
U.S. National Whitewater Center
. Enjoy craft beer and artisan gastronomy on the edge of their man-made whitewater river. This is the perfect spot to kick back on a sprawling patio after a day of enjoying the outdoor atmosphere of North Carolina. For some lighter fare that you can pick up while strolling around the city, there is
Amelie's French Bakery
. This adorable bakery and cafe serve up authentic French pastries and desserts, along with a full menu of espresso drinks. North Carolina is practically a barbecue capital and its city hall is
Sweet Lew's BBQ
. Not only can you get fastidiously made, North Carolina barbecue but you can also enjoy a traditional southern delicacy: boiled peanuts.
Drink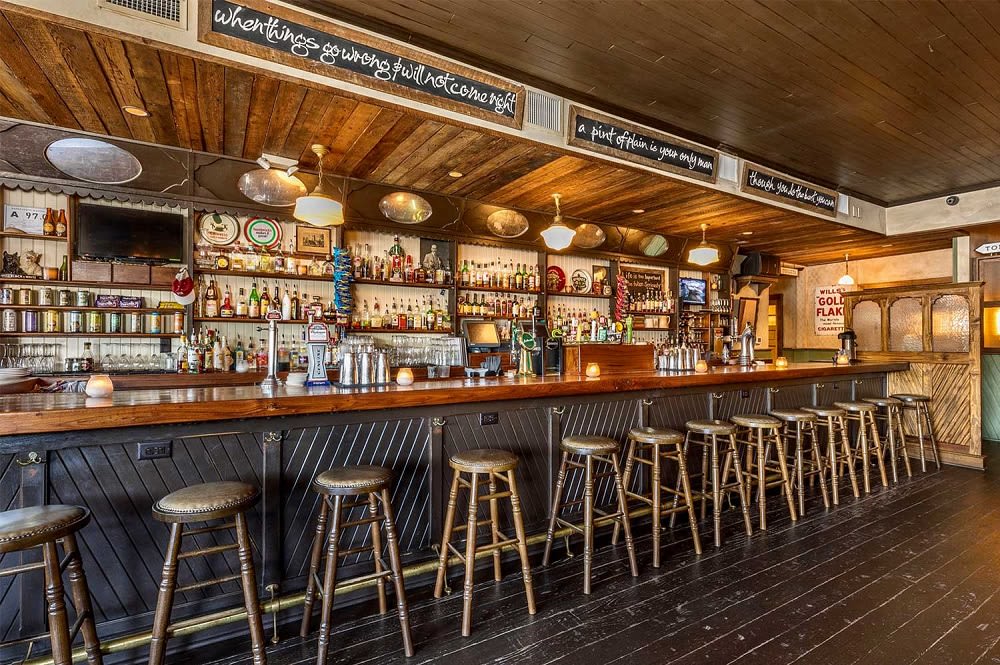 Photo courtesy of The Workman's Friend
To feel like you've been transported beyond North Carolina to London, there are the cozy walls of
The Workman's Friend
. This Irish pub is the best place to post up for a casual and warm evening. The signature finds are fish and chips and the famous pint of Guinness. The patio is an amazing outdoor space and the indoor area glows with the wood fireplace. If you're looking for something a bit fancier, there is
Merchant & Trade
. This cocktail lounge on the 19th floor of the
Kimpton Tryon Park Hotel
has an attention to detail that screams refinement. The drinks are an eclectic, refreshing mix of North Carolina-born ingredients and spirits. To feel transported to another era, there is
The Crunkleton
, a Prohibition-themed lounge that emphasizes quality bourbon and vintage cocktails.
Listen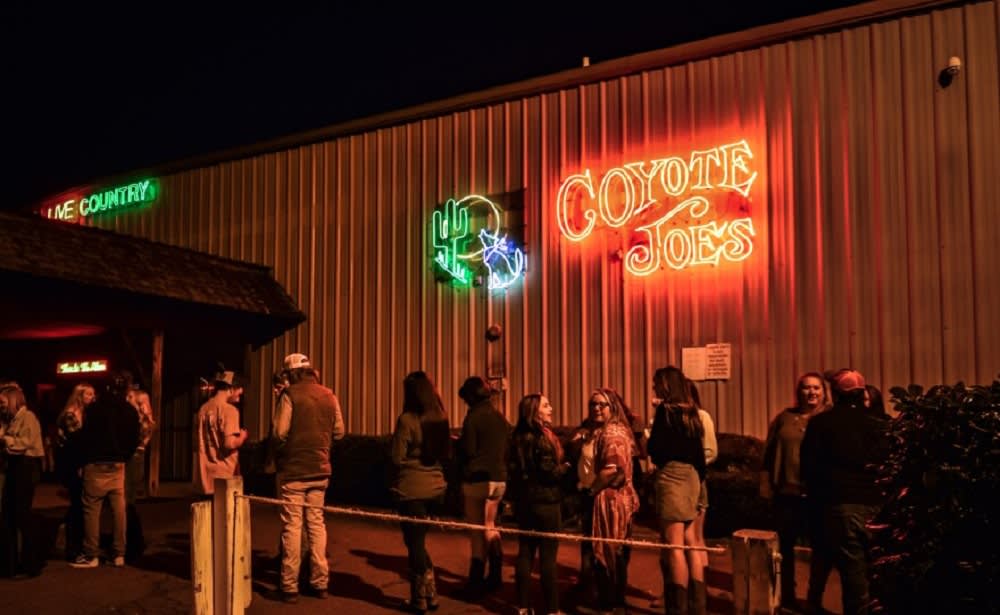 Photo courtesy of Coyote Joe's
The south is littered with long-standing music halls that champion up and coming, as well as famous, musicians.
Coyote Joe's
is the go-to for country music in the city. It has a dance floor and an intimate feel that makes seeing bigger names not only more lively but more thrilling. Jazz lovers will feel right at home at
Middle C Jazz
, a younger venue that hosts that signature sound all year round. Indie acolytes will love
The Evening Muse
, a brick-clad den for listening to beloved singer-songwriters. On top of these unique venues, Charlotte has much larger amphitheaters and stages that are a major stop on the American tours of big-ticket names. Residents and visiting music lovers will always have a new event on the calendar.
Adventure
Charlotte is an active city that has the rare benefit of being surrounded by lush green spaces and bodies of water. There are numerous hiking and biking trails both in town and a short distance from the city limits that provide a much-appreciated escape from the bustling city streets. The unique activities list goes on and on. Water lovers can day trip to
Lake Norman
and rent a boat or take wake surf lessons at the
Ride LKN Wake & Surf Co
. The city also has a wide selection of parks and fields in the city limits for people to take respite in after a day of work or on the weekends.
Sightsee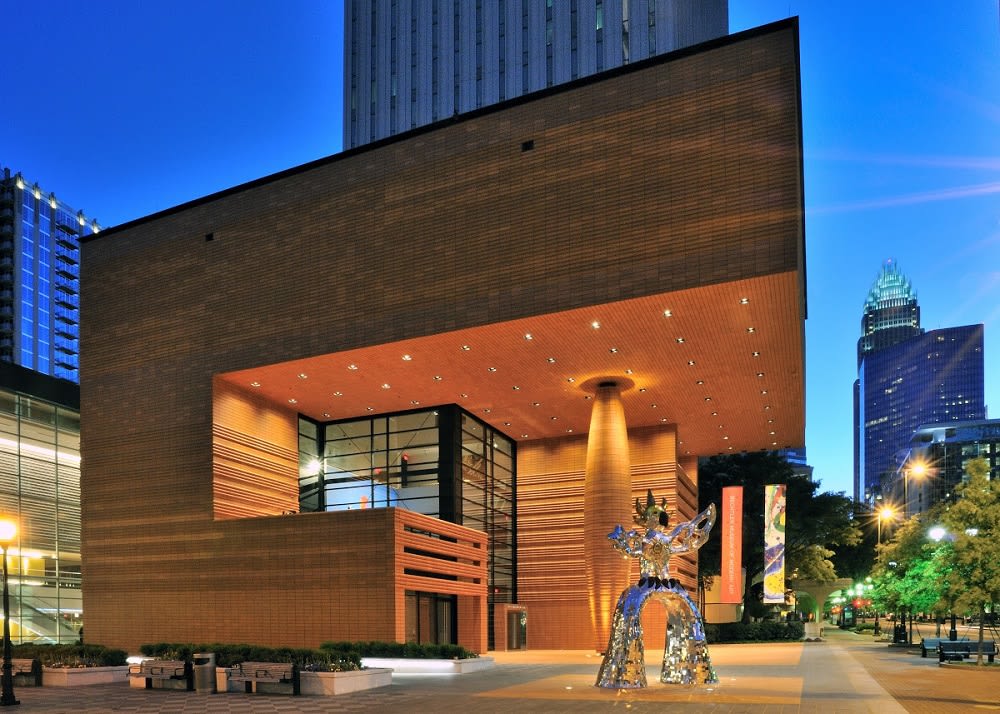 Photo courtesy of The Bechtler Museum of Modern Art
The arts and culture scene in Charlotte is just as exciting as the city's other entertainment.
The Bechtler Museum of Modern Art
has stunning architecture and a gorgeous curation of rotating exhibits. The Bechtler is the only museum in the south that showcases American Modern Art. To take things international, there is the
Mint Museum Uptown
and the
Mint Museum Randolph
. The Mint Museums house a multi-medium collection of international and American art. The Uptown location is in the heart of the city, making it a must-see stop on any walking tour of Charlotte. The Randolph location has a lovely sprawling park surrounding it, as well as a reference library and a theater that hosts lectures.
Whether you are looking to make Charlotte your new home or just coming in for a visit, your days in Charlotte will be jam-packed with interesting new experiences and relaxing downtime. Charlotte is a growing city with a vibrant culture and a friendly community. Uptown Charlotte, NC real estate is a great market for people who want to be in the center of the action with all of these pastimes at their fingertips. The city's market has a wonderfully varied landscape though and single-family homes for sale in Charlotte, NC are just as abundant in the more residential areas. Reach out to one of the agents on the
Andy Bovender Team
for more to love about everything Charlotte.